mi surgeon –

M

ission &

I

nsight:
At mi surgeon, our mission is to provide the best care to our patients with the same honesty and commitment that we expect our own families to receive. We understand how it feels to be on the other side – how difficult it is to receive bad news, how confusing medical jargon can be and how anxious one can be just before having surgery. That is why we aim to minimize the use of medical jargon when talking to our patients. With the use of diagrams and 3-D models, we take whatever time required to explain your surgical condition and options of treatment. At mi surgeon, we welcome any of questions you may have and will spend the time to answer them fully.
mi surgeon – Your surgeon:
We are most proud when our patients have a sense of ownership labelling us: "my surgeon". This professional relationship with a personal touch describes the type of service we offer our patients – utmost professionalism without losing the human element. Being your surgeon also gives us a sense of responsibility not only for your surgical condition but for your overall health, well-being and satisfaction with our service.
mi surgeon –

M

inimally-

I

nvasive surgery:
Most people associate the words 'minimally-invasive' with a smaller scar. At mi surgeon, we aim to provide our patients with the best cosmetic outcome and are experienced in minimally invasive techniques including laparoscopy and endoscopy. Smaller scars, however, represent only one aspect of being minimally-invasive. It is more about minimizing tissue damage during surgery by respecting the tissue planes. This comes with excellent anatomical knowledge and delicate surgical technique both of which we are proud to have an extensive experience in. Minimal tissue damage means minimal pain, quicker recovery and minimal scarring.
mi surgeon –

M

astery &

I

nnovation:
Surgery is both science and art. At mi surgeon, we have a combined experience of over 30 years of managing surgical disease during which we have striven to master the art of surgery. As technology advances, we see the introduction of new surgical techniques and instruments every day. Our surgeons stay at the forefront of new surgical advances carefully evaluating the research and methodology behind these innovations before embracing them. We continually refine our mastery of the art of surgery by embracing surgical innovation that is backed by scientific research.
A general surgeon is a specialist in the field of general surgery. The field of general surgery currently includes surgery of the breast, endocrine organs (thyroid, parathyroid, adrenal gland), upper and lower gastrointestinal tracts, pancreas, gall bladder, liver, spleen, hernias, skin & soft tissues as well as trauma surgery.
In the past, general surgery included other specialty operations such as urology, plastic surgery, vascular surgery and orthopaedics. However, with an increasing number of procedures and advances, general surgeons no longer do an extensive range of these other specialty operations despite a slight overlap. This overlap includes simple urological procedures such as circumcision, vasectomy and hydrocele repair. It includes some plastic surgery procedures such as carpal tunnel release, abdominoplasty, limited liposuction and local flaps.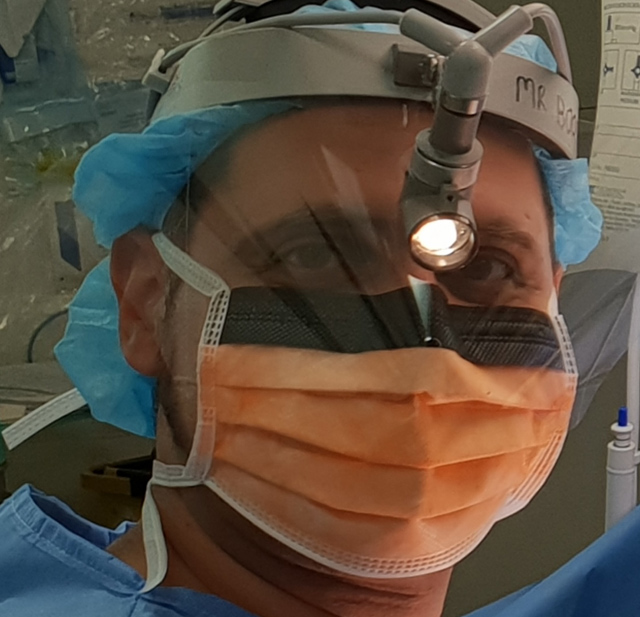 To become a general surgeon after completing medical school and internship, doctors apply to go through a general surgical training program. It may take a few years to get onto the training program. Once they are on it, they are called accredited registrars. They train in this capacity for 4-5 years through the Royal College of Surgeons. This includes rotation through most of the sub-specialties of general surgery, as well as carrying out research, completing endoscopy training through GESA and passing an entrance and an exit examination. Once the training, research and examinations are successfully completed, surgical trainees are granted fellowship of the Royal Australasian College of Surgeons (FRACS) and become "fellows".
Most fellows go on to do 2-3 years of further training in a sub-speciality area of general surgery before they become independent consultant surgeons.
In Australia, these sub-speciality areas are traditionally divided into:
It may have crossed your mind why some surgeons call themselves Mister instead of Doctor. The reason for this is quite interesting and stems from a British tradition. From the 16th to 18th century, barbers and surgeons were one and the same and formed a guild called the Company of Barber-Surgeons. Only physicians received the title of Doctor. Barber-Surgeons were not physicians and were, therefore, not allowed to be called Doctor.
Despite today's surgeons being doctors, in the UK and some other countries, surgeons have retained the traditional title Mister. In Australia, some states have retained this tradition including Victoria, while other states like NSW have moved on and call their surgeons Doctor.